With Bitcoin reaching a 17-month peak and ETFs making strides, the expanding Web3 sector is ripe for new users but also for malicious actors. Our latest research into major incidents from July to September unveils critical insights, including the exploits behind the staggering $231M loss and the prevalence of rug pulls.
Amidst this surge in activity and risk, the role of smart contract audits becomes increasingly pertinent. Our report delves into their impact and effectiveness within the current landscape.
Dive into our "Protecting Web3: Q3 2023 Security Insights" report now!
Key Takeaways from Q3 2023 Security Report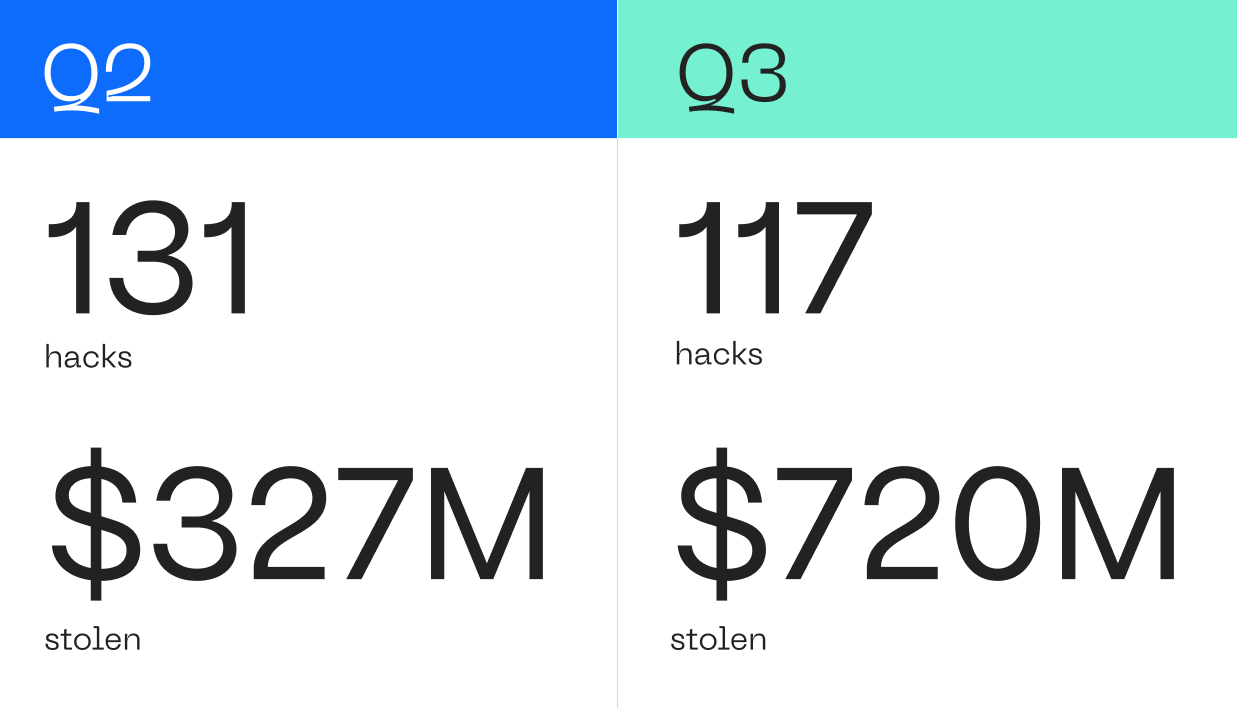 117 Major Security Breaches: A staggering $720 million was stolen across 117 major breaches in just three months, highlighting the urgency of tighter security measures.
Access Control Reigns Supreme: With each exploit costing tens of millions, access control breaches remain the most devastating type of vulnerability in the crypto space.
The Rug Pull Epidemic: Despite their smaller individual financial impact, rug pulls are alarmingly frequent, leveraging investor FOMO and exploiting hype.
How to spot a scam: Of the 78 rug pulls examined, only 12 reported having undergone any kind of audit.
A Sneak Peek Inside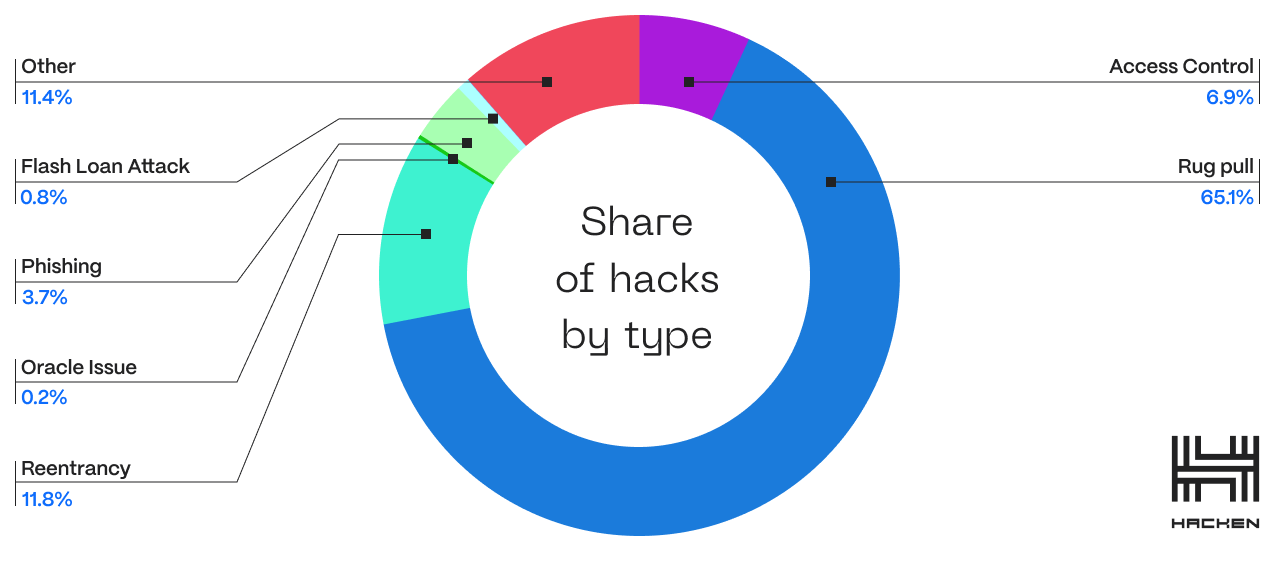 Detailed Breakdown of Hacks: From the infamous $231M Multichain bridge exploit to frequent exit scams, our report provides a comprehensive and easy-to-grasp breakdown of the different types of breaches.
Hacks by Chains & Project Types: Dive into a structured overview of how different blockchain networks and project types fared under the shadow of these exploits.
The Power and Limitations of Audits: While two-thirds of all incidents involved non-audited projects, our report delves into why even audited projects aren't entirely safe and what can be done to bolster their security.
Why This Report Is A Must-Read
It's more than just numbers and facts. We aim to arm a broad range of industry players— from developers and regular users to investors and regulators — with the insights to better understand the existing vulnerabilities, make informed decisions, and shield your crypto assets effectively.