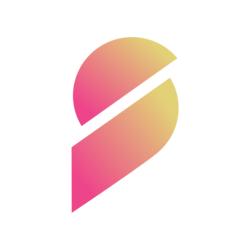 Prom
PROM
BNB Chain Ecosystem
Ethereum Ecosystem
ethereum

binance smart chain
Prom is a gaming NFT marketplace & rental. Completely decentralized, confidential, and safe, it meets the needs of players, metaverse-enthusiasts, NFT owners, guilds, and games. In a word, our project boldly aims to establish a sound future for the whole industry. To stay secure and efficient, we explore the potential of NFT gaming, work with experts, and experiment with promising tools. As a result, we already have designed a unique ecosystem that is fit for lending, renting, and spotlessly exchanging ideas. To get convinced, check some of our features. - Rent gaming assets without any collateral or lend out your assets to other players to make an additional profit. - Purchase any NFT in monthly installments, get a mortgage or leasing for lands and spaces in the metaverses. - Trade and exchange NFT assets from various games in a unified interface and access internal gaming marketplaces across multiple games. - Easily manage NFT assets across all the platforms and view statistics.
History of Prom Audits
Total: 1 Audits
Languages
Type of contract
Prom SC Audit Report 05.04.2022
Other Web3 Security Services
WEB 3.0 SECURITY

Smart Contract Audit

Avoid costly errors with smart contract audit

Learn more

WEB 3.0 SECURITY

Blockchain Protocol Audit

Timely full-scope security check of your chain

Learn more

WEB 3.0 SECURITY

dApp Audit

Audit of your decentralized application

Learn more
Are you sure your systems will survive cyberattacks?