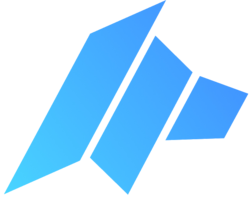 DAO Maker
DAO
Launchpad
DaoMaker Ecosystem
Governance
BNB Chain Ecosystem
Ethereum Ecosystem
ethereum

step network

binance smart chain
DAO Maker Token is the governance token of the DAO Maker Ecosystem built on Ethereum, allowing holders to govern the ecosystem. DAO Maker held a series of Dynamic Coin Offerings since late 2020, raising over 8 million USD. The DAO Maker Token aims to create a decentralized ecosystem, enabling a go-to platform for retail venture investing in equity and tokens.
History of DAO Maker Audits
Total: 1 Audits
Languages
Type of contract
DAO Maker SC Audit Report 08.03.2021
Other Web3 Security Services
WEB 3.0 SECURITY

Smart Contract Audit

Avoid costly errors with smart contract audit

Learn more

WEB 3.0 SECURITY

Blockchain Protocol Audit

Timely full-scope security check of your chain

Learn more

WEB 3.0 SECURITY

dApp Audit

Audit of your decentralized application

Learn more
Are you sure your systems will survive cyberattacks?